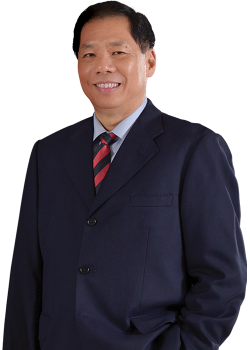 Adrian Cheok Eu Gene
Alternate Director to Tan Sri Syed Mohd Yusof
Bin Tun Syed Nasir
Malaysian, Male, 60 years old
Adrian Cheok Eu Gene ("Mr. Cheok") (male) aged 60, is the Alternate Director to Tan Sri Syed Mohd Yusof Bin Tun Syed Nasir, and was appointed to the Board on 3 October 2014.
Mr. Cheok graduated from Monash University in Melbourne, Australia, with a Bachelor of Economics Degree. He has also obtained a postgraduate qualification in Company Law from RMIT, Melbourne, Australia.
Mr. Cheok's career began in 1982 as Head of General and Marine Insurance Claims in QBE Supreme Insurance. Subsequently, he left to join Malayan United Bank as a Foreign Exchange and Money Market Dealer before joining Bumiputera Merchant Bankers as a Fund Manager. He was later appointed Head of Investment at Prudential Assurance Berhad before joining Vickers Ballas Research (M) Sdn. Bhd. as Managing Director. Over the years, he has accumulated vast experience in investment banking and capital markets. He has served on the Board of various public listed companies in Malaysia and Hong Kong.
Currently, he is on the Board of Rockwills Trustee Berhad and various private limited companies.
Mr. Lim attended all five (5) Board Meetings of the Company held during the financial year ended 30 June 2018.