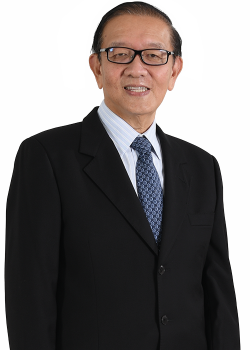 Datuk Seri Ch'ng Toh Eng
Independent Non-Executive Director
Malaysian, Male, 61 years old
Datuk Seri Ch'ng Toh Eng ("Datuk Seri Ch'ng") (male) aged 61, is an Independent Non-Executive Director of the Company and was appointed to the Board on 24 September 2012. Datuk Seri Ch'ng is the Chairman of the Remuneration Committee and a member of the Audit Committee, Nomination Committee and Board Risk Management Committee of the Company.
He obtained his Diploma in Education in 1979 from the Language Institute, Kuala Lumpur.
Datuk Seri Ch'ng started his career in 1980 as a secondary school teacher in Sri Tanjung, Kuala Selangor. In 1990, he was appointed as the Press Secretary to the Minister of Housing and Local Government. Subsequently, in 1993, he was promoted as the Political Secretary to the Minister of Housing and Local Government, a post that he held until 1995. In the same year, he was elected as a Selangor State Assemblyman and was subsequently appointed as a member of the Selangor State Executive Council which he served until 2008.
During his nineteen (19) years in both federal and state government administrations, he had accumulated various experiences in the areas of administration of environment, information communication technology and state planning.
He is a Director of Time Galaxy (M) Sdn. Bhd. and does not hold any directorship in other public companies and listed issuers.
Datuk Seri Ch'ng attended all five (5) Board Meetings of the Company held during the financial year ended 30 June 2018.