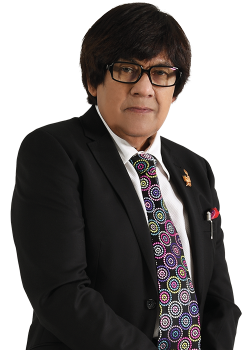 Tan Sri Syed Mohd Yusof
Bin Tun Syed Nasir
Non-Independent Non-Executive Director
Malaysian, Male, 70 years old
Tan Sri Syed Mohd Yusof Bin Tun Syed Nasir ("Tan Sri Syed") (male) aged 70, is a Non-Independent Non-Executive Director of the Company and was appointed to the Board on 3 October 2014. Tan Sri Syed is a member of the Nomination Committee of the Company.
Tan Sri Syed graduated with a Bachelor of Economics Degree majoring in Accountancy from the University of Tasmania, Australia in 1975.
He is an entrepreneur who has more than forty (40) years of experience in diverse areas such as property development, construction, media, entertainment, hotel management and hospitality, food and beverage, banking and information technology.
Currently, Tan Sri Syed is the Chairman of YLI Holdings Berhad, a company listed on Bursa Securities. He is also on the Board of various private companies and a trustee of Yayasan Raja Muda Selangor, Yayasan Sultan Kelantan Darul Naim and Yayasan Toh Puan Zurina (Melaka). Tan Sri Syed attended four (4) out of five (5) Board Meetings of the Company held during the financial year ended 30 June 2018.