Founder and Group Advisor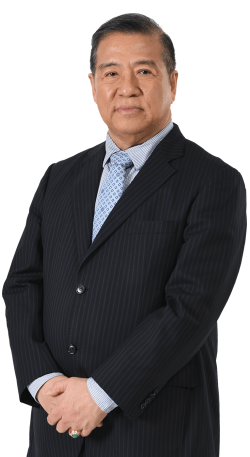 Tan Sri Dato' Lim Soon Peng
Founder and Group Advisor
Tan Sri Dato' Lim Soon Peng ("Tan Sri Lim") left primary school in 1967 to assist in his family's trading business and after a few years, he ventured into construction and engineering activities.
In 1983, Tan Sri Lim started his property development business through Titijaya (M) Sdn. Bhd. and, in subsequent years, he progressively established the subsidiaries under the Titijaya Land Berhad to undertake new property development projects. As Founder and former Group Managing Director of Titijaya Land Berhad, Tan Sri Lim has been primarily responsible for its expansion and growth to where it is now.
Tan Sri Lim has accumulated more than forty (40) years of invaluable experience in the property development industry. He has received numerous personal and industry awards for his contributions and entrepreneurship viz the following:
50 Hokkien Model Award & Excellence Award by The Federation of Hokkien Associations of Malaysia;
100 Prominent Outstanding Chinese Leaders by The Associated Chinese Chamber of Commerce & Industry (China);
Malaysia Power Brand 2011 by Asia Entrepreneur Alliance Worldwide;
The World's SMEs Best Brands (Non PLC) by Asia Pacific Brands Foundation;
Certificate of Peace Korea Medal; and
The Premier Brand ICON Leadership by Asia Pacific Brands Foundation.