Laman Arena strategically located in North Klang, which is a mutli-generational home with a concept focused on lifestyle and wellness.
A new paradigm inspired by health and wellness concept may enchanced a comfortability and good living environment which combined with community and accessibility convenience.
Who can apply for Rumah Selangorku (RSKU)?
As Rumah Selangorku (RSKU) is a housing scheme focused on supporting low-income and middle-income citizens of Selangor, certain criteria have to be met, which are as follows:
Applicants must be at least 18 years old
He or she must be a Malaysian citizen and a resident of Selangor
RSKU is for first-time homebuyers only, the applicants must not own a home in Selangor
The maximum household income for the applicants of RSKU Homes must not exceed RM10,000
The husband or wife may apply for RSKU together. However, only one offer will be given to each household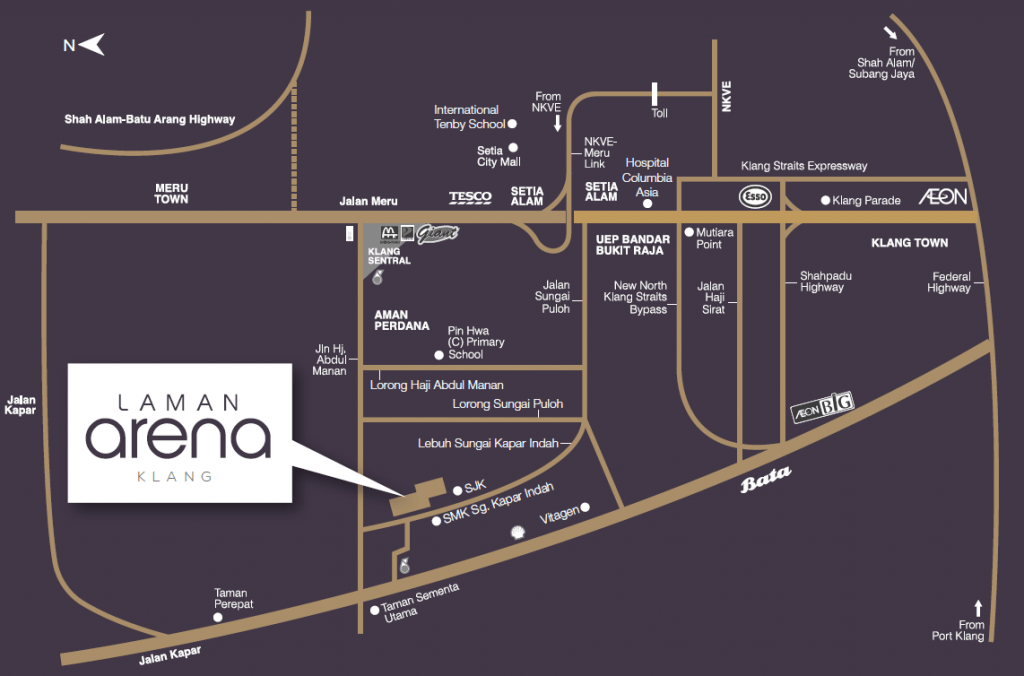 Quick Access To:
– NKVE-Meru Link (3 minutes)
– NKVE (5 minutes)
– Shah Alam (6 minutes)
– Subang (10 minutes)
– PJ / Damansara (20 minutes)
It is easily connected to all of the Klang Valley via:
– Jalan Haji Abdul Manan
– NKVE-Meru Link
– Jalan Kapar
– New North Klang Straits Bypass
– Shahpadu Highway
– Federal Highway
– Shah Alam-Batu Arang Expressway