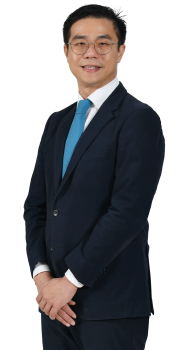 Lim Poh Yit
Group Managing Director
Malaysian, Male, 40 years old
Datuk Lim Poh Yit ("Datuk Lim") (male) (Malaysian) aged 40, is the Group Managing Director and was appointed to the Board on 28 August 2012. Datuk Lim, who was redesignated as the Group Managing Director in March 2021, is also a member of the Remuneration Committee of the Company.
Upon his graduation from Monash University, Australia, in 2003, with a Bachelor of Computing Degree, Datuk Lim joined the Group in 2004 as a Business Development Executive undertaking project development feasibility assessment and identifying suitable land banks. Datuk Lim also assisted Tan Sri Dato' Lim Soon Peng ("Tan Sri Dato' Lim"), the former Group Managing Director, in the daily operations of the Group. He is currently steering the Group's day-to-day management, strategic planning, property development projects, human resources, accounts and finance as well as overseeing the implementation of the Group's internal policies. In 2020, he received the Pingat Kesatria Mahkota Wilayah (K.M.W.) award for his contribution to society. Datuk Lim was conferred the title Darjah Pangkuan Seri Melaka (DPSM) by TYT Governor of Melaka in August 2023 which carries the title "Datuk".
Datuk Lim has more than nineteen (19) years of experience in the property development industry. As the Group Managing Director, he is expected to bring the Group to its next phase of development, with deep insight into its values, culture, and resources. Succeeding his father, Tan Sri Dato' Lim, who is now taking on an advisory role in the Group, Datuk Lim has the vision of creating a paradigm shift in urban property development.
Datuk Lim is the brother to Ms. Lim Puay Fung, an Executive Director and substantial shareholder of the Company.
He was a former committee member of the Real Estate Housing Developers' Association (REHDA) Selangor and was actively involved in the committee. He holds directorships in Titijaya Foundation and several private limited companies.