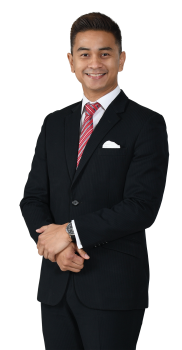 Mohd Izhar Bin Moslim
Independent Non-Executive Director
Malaysian, Male, 39 years old
Mohd Izhar Bin Moslim ("Encik Izhar") (male) (Malaysian) aged 39, is an Independent Non-Executive Director of the Company and was appointed to the Board on 29 November 2022. Encik Izhar is the Chairman of the Nomination Committee and a member of the Audit Committee and Board Risk Management Committee of the Company.
He holds a Master of Commerce and Master of Business Administration from RMIT University, Australia. Encik Izhar also earned a Bachelor of Architecture Studies from Melbourne University, Australia.
He brings with him extensive experience in programme management, public policy analysis, business strategy and management consulting in industries and sectors that include manufacturing, property development, private equty investments, also youth and sports development.
Encik Izhar holds the role as a General Manager with a private investment firm, and is also the Managing Director of a boutique property development firm. In addition, he also held the position of Executive Director for Yayasan Raja Muda Selangor (YRMS) and CEO of the Selangor Youth Community (SAY), which are NGOs for youths founded by the Crown Prince of Selangor. Encik Izhar was also the Vice President of Football Association of Selangor and Director of Selangor Football Club, where he led initiatives to transform the organisation to become highly competitive in Malaysia's top tier league.
Prior to these, Encik Izhar also brings experience from the public sector having served 5 years in a government agency under the Prime Minister's Department. He held a Senior Position that was tasked to drive the social and economic transformation for the country where his role varied across monitoring and project managing the various programmes and engaging stakeholders including foreign dignitaries and governments. His preceding role in the corporate sector was as a strategy management consultant in a multi-national company.
He does not hold any directorship in public companies and listed issuers.