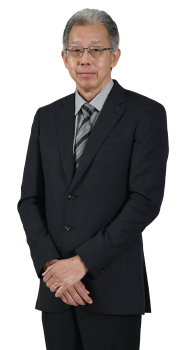 Dato' P'ng Soo Hong
Independent Non-Executive Director
Malaysian, Male, 58 years old
Dato' P'ng Soo Hong ("Dato' P'ng") (male) (Malaysian) aged 58, is an Independent Non-Executive Director of the Company and was appointed to the Board on 29 November 2022. Dato' P'ng is the Chairman of the Remuneration Committee and a member of the Nomination Committee of the Company.
He holds a Bachelor (BA) of Social Science from the University Science of Malaysia, Penang.
Dato' P'ng is the Vice President and Managing Director of Manufacturing Operations at First Solar Malaysia Sdn. Bhd.. Dato' P'ng oversees the company's overall strategic direction and is responsible for the company's operations, EHS, Quality & Reliability, Human Resources, Finance, IT and Supply Chain performance.
Dato' P'ng joined First Solar in October 2008. Prior to that, Dato' P'ng was attached to Intel Corporation and had served the company for 17 years after graduating from university.
While at Intel, Dato' P'ng had the opportunity to lead several major functions, including Operation Management, Manufacturing System/Process, and Supply Chain Management development. Dato' P'ng was the General Manager for Intel's largest Assembly-Test Chipset Operation in Chengdu, China from 2004 to 2007. Thereafter, Dato' P'ng was relocated to Intel's 300mm Fab at Arizona.
Currently, he is on the Board of various public companies namely Malaysian Industry-Government Group for High Technology, American Malaysian Chamber of Commerce and Junior Achievement.